They are the experts, and they are best placed to know what types of support they need. At Women's Aid, we are committed to giving children and young people a voice and to creating safe opportunities for them to have their voices heard.
We are proud of our strong participation ethos and have worked collectively across our local Women's Aid groups to embed a children & young people's participation strategy to ensure we actively listen to and learn from children and young people.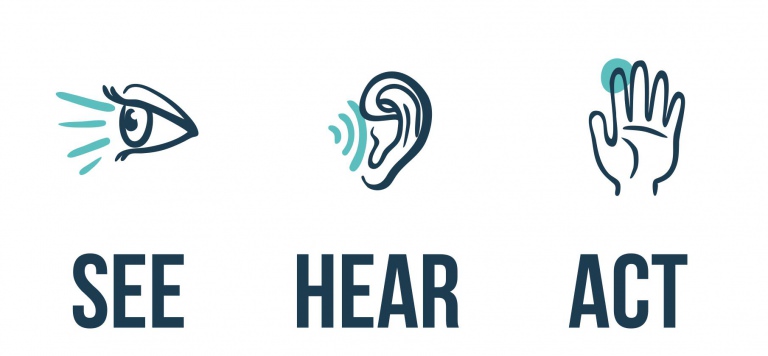 In 2018, thanks to funding from BBC Children in Need we worked with children and young people in our services across Northern Ireland to produce a powerful book of children's voices which we launched as part of our hugely successful See, Hear, Act conference. We also consulted extensively with children and young people to produce our ten-year children and young people's strategy See Hear Act.