We aim for transparency, accountability and robust processes in all areas of strategic and operational management.
Our Staff Team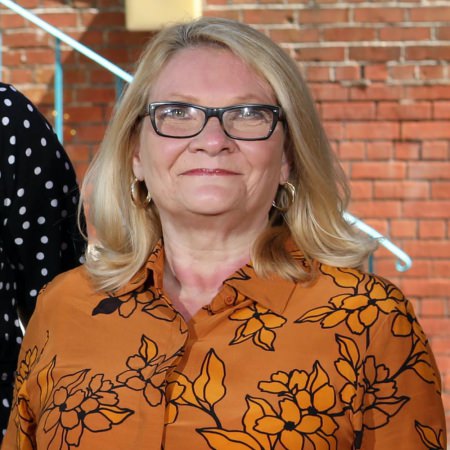 Sarah Mason
Chief Executive Officer
Sarah has worked with Women's Aid since January 1993, initially as Finance Manager. She took over the role of managing the Regional Training in 2008 when she had overall responsibility for managing the finances of WAFNI, coordinating the regional financial picture across all Women's Aid groups and managing the development and delivery of internal training.
In her current role, Sarah works closely with the CEOs of all 8 Women's Aid groups across NI to promote collaboration and progressive development. She develops and nurtures external partnerships and relationships and works closely with Dept. of Health, Dept. of Justice, Dept. of Communities and the Dept. of Education officials in funding and progressing Women's Aid work forward. Sarah manages the team at WAFNI and along with the Board of Directors and local group CEOs sets the strategic direction for the organisation. This work also involves working across England, Scotland and Wales with the other Women's Aid Federations. Sarah has championed preventative education across Northern Ireland and has always led on the highly successful Developing Social Guardians to Deliver Helping Hands, a two-day ILM Awarded training programme for teachers. Sarah represents Women's Aid Federation NI on various multi-agency working groups across Northern Ireland.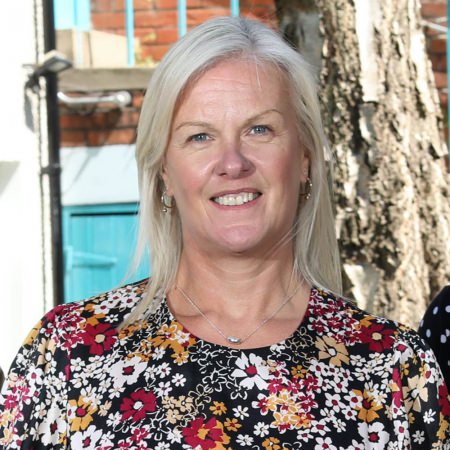 Sonya McMullan
Regional Services Manager
Sonya is the Regional Services Manager for Women's Aid Federation NI, previous to this role she managed the 24 Hour Domestic & Sexual Violence Helpline which was also managed by WAFNI.
Sonya has been involved with the helpline since 1997 and co-ordinated the development and implementation of the new expanded helpline service to be able to undertake the sexual violence work into the helpline.
Sonya's background is in policy development, training and strategic development within the organisation, working within a senior management role. Most recently Sonya has been working on the legislation for the domestic abuse offence and works closely with local government to support this process.
Sonya has a background in law and has a keen interest in the legal issues relating to domestic and sexual violence and has completed several pieces of published work in relation to domestic and sexual violence.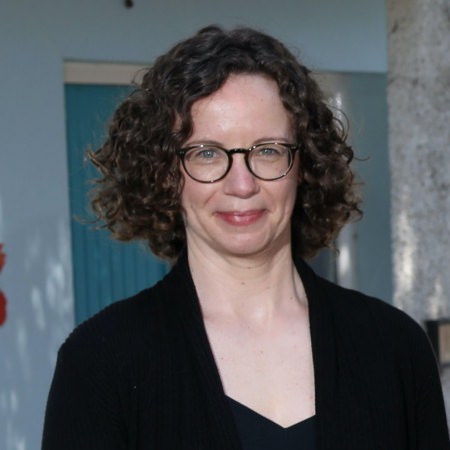 Mary Alice Clancy
Hear Her Voice Project
Mary Alice is the facilitator for the Hear Her Voice project, which seeks to uncover the lived experiences of survivors. Through interviews and creative engagement with survivors, the project aims to promote better public understanding of domestic abuse and its effects.
Educated in Boston and Belfast, Mary Alice has written two books on Northern Ireland, and her research has been featured in the Guardian, Observer, Irish Independent, Al-Jazeera and BBC Radio 4.
Mary Alice has held academic positions at a number of UK Universities and has served as a consultant for the Asia-Europe Foundation and the Linenhall Library.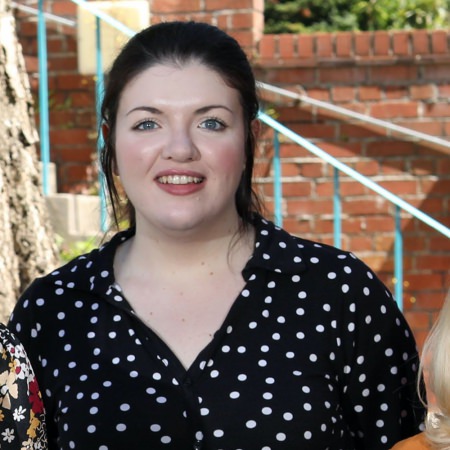 Karen Devlin
Membership Services
Lauren Sutherland
Administrative Support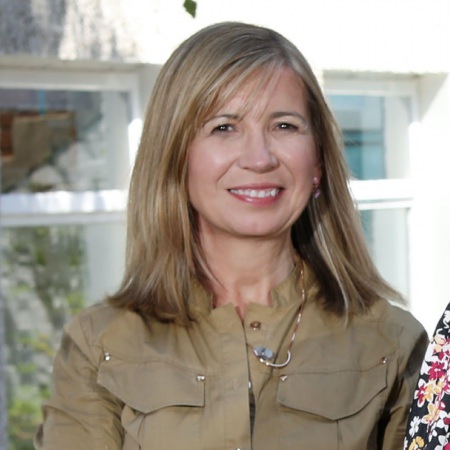 Sandra McNamee
Consultancy Support
Sandra has been involved with Northern Ireland Women's Aid for over twenty years. She worked for Women's Aid Federation in a training remit from 1995 – 2001 when she raised awareness of the issue of children and domestic abuse and developed the well-known Helping Hands pack. She has also held the role of Non-Executive Director of Belfast and Lisburn Women's Aid and occupied the position of Chief Executive Officer of North Down and Ards Women's Aid.
More recently, in her role as an Independent Management Consultant, Sandra has delivered regular consultancy support to Women's Aid Federation Northern Ireland and to Women's Aid groups on a regular basis, particularly around the area of children, young people and domestic abuse. Sandra led on the production of the regional ten-year children and young people's strategy, See, Hear, Act 2019-2029 and accompanying conference, launch and resources. Sandra consulted with Women's Aid groups and children and young people across Women's Aid services to ensure the strategy was based upon real needs and captured the voices of children and young people. More recently, she has led on several regional strategic and projects including policy response and development of internal and external training programmes. Previously Sandra has held positions such as Business Manager (Assistant Director) for NSPCC and Education and Training Manager of the Children's Law Centre.
Our Board of Directors
Women's Aid Federation Northern Ireland is governed by a Board of Directors, which is committed to ensuring best practice in governance and management as well as steering the strategic direction of the organisation.
The management board meets on a monthly basis and is comprised of individuals from a range of backgrounds including, solicitors, accountants, research specialists etc. Representatives from management committees of local Women's Aid groups are also invited to be members. This not only promotes effective communication across the organisation but ensures a regional commitment and joined up approach to the managing the strategic direction of the organisation.