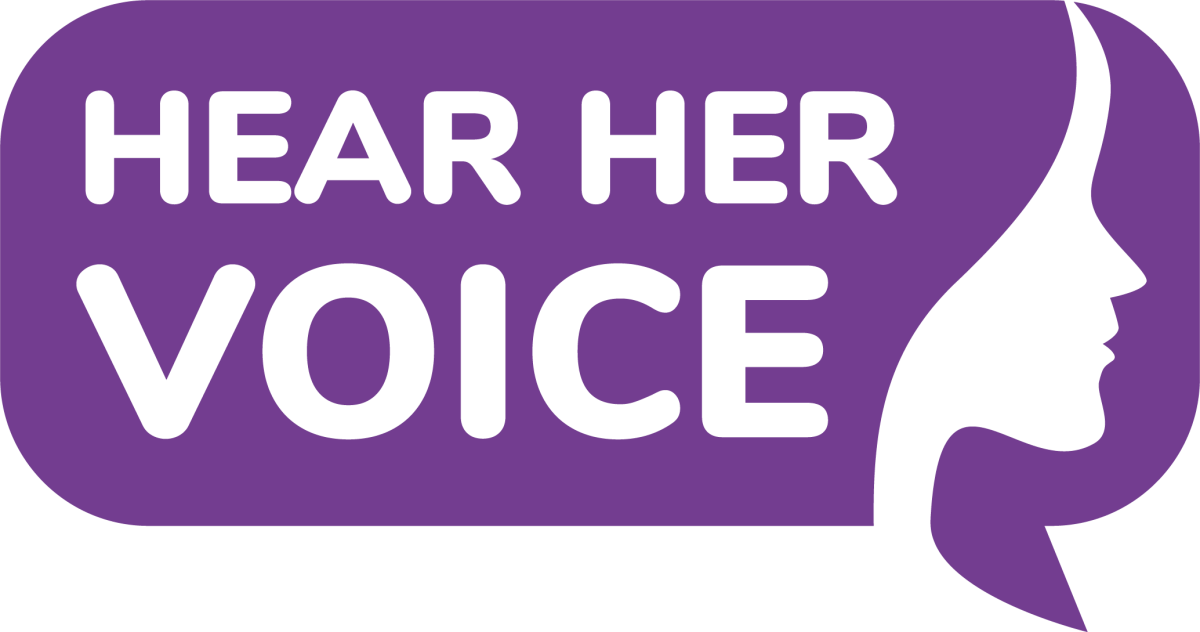 Hear my words, hear my cries

Let me see a change through these eyes

You may think I won't be heard

Still I raise this hand, spread this word

These words of fire, of hope and desire

And now I'll set them free.

 Celeste, 'Hear My Voice'
Funded by Comic Relief, the 'Hear Her Voice' project aims to capture the lived experience of domestic abuse survivors. At Women's Aid, we know that survivors of domestic abuse are strong, intelligent, and creative women from whom we all have much to learn. On this website, you will hear the voices of our survivors/experts by experience: Their stories are shared in the 'Hear Her Voice' eBook and in the '999 55' voice recordings, among other places. Their voices can be heard directly through the project's artwork and creative writing, and in the project's anthem below.
'Hear Her Voice' does not just seek to challenge the silences which surround domestic abuse; it seeks to create meaningful social and legislative change by active and careful listening, both to what is said and unsaid. To this end, we encourage you to explore these pages, to engage with women's stories, and perhaps imagine yourself as a survivor of domestic abuse: What support would you need? What could we, as a society, do to make your life better?
Many women participated in 'Hear Her Voice' so that other women could see themselves in their stories, and would no longer have to suffer in silence. If you are a woman who is in need of help, please contact your local Women's Aid group.
The following pages do contain distressing stories and images, and viewer discretion is advised. They do, however, also contain stories of hope and resilience, and we hope that they will inspire you.
Acknowledgements
The Women's Aid Federation of Northern Ireland (WAFNI) wishes to thank the courageous women of ABCLN; Armagh Down; Belfast and Lisburn; Causeway and Mid-Ulster; Fermanagh; Foyle; North Down; and Omagh Women's Aid. By sharing their stories, these women are a voice for women and children who cannot speak. Without their voices, and the support of the staff of each from our local groups, this project would not have been possible.
WAFNI also wishes to thank the following organisations and individuals for their support of 'Hear Her Voice': Comic Relief, Allstate Northern Ireland, Andrea Hayes, Anne McCambridge, Briege McClean, and Veronica Owens.  Their creativity, sensitivity, and spirit made 'Hear Her Voice' far more special than we ever could have anticipated.